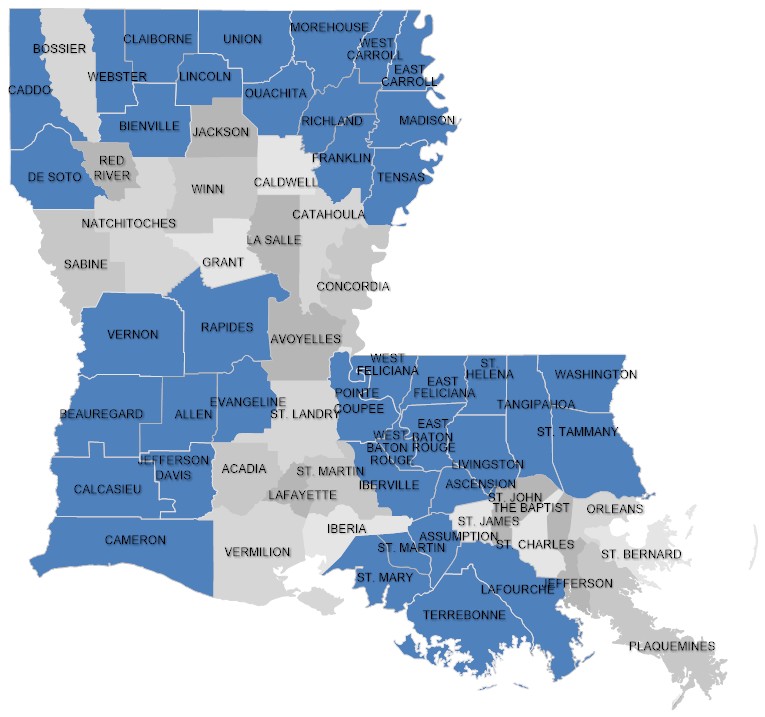 Louisiana is a state where we have full information on all of the listed rural electric cooperatives but these are available partially because of transparency on the part of the cooperatives, but fully available because in 2013 in a celebration of an anniversary for the statewide cooperative association, industry suppliers and contractors generously subscribed to an ad book that featured all of the names and photographs of all of the board members for cooperatives at that time. There were only two (2) board member changes in the cooperatives that had not furnished pictures on their own documents, and both were residents of communities where the
population was over 90% white, leading to a high degree of certainty that they are white as well.
In a state where 32.5% of the population is African-American according to 2014 US Census estimates and only 63.4% are white, there is only one (1) African-American board member elected in the state. 93.8% of the elected board members are men compared to the statewide male population of 48.9% Women are in the majority in
Louisiana at 51.1%, but they make up only 8.3% of the cooperative board positions.
Association of Louisiana Electric Cooperatives
Beauregard Electric
Claiborne Electric Coop
DEMCO
Northeast Louisiana Electric Power Cooperative
Jefferson Davis Electric Cooperative
Panola-Harrison
Pointe Coupee Electric
South Louisiana Electric
Washington-St. Tammany Electric